Academic Facilities & Infrastructure
Electronics & Communication Engineering Laboratories
Electronic Devices and Circuits Lab

Electronic Circuits Lab

Electrical Technology Lab

Analog Communications Lab

Pulse & Digital Circuits Lab

Digital Communications Lab

IC Applications and ECAD Lab

Electronic Computer Lab

Aided Design Lab

Microwave and Optical

Communications Lab

Digital Signal Processing Lab

Microprocessor Development Lab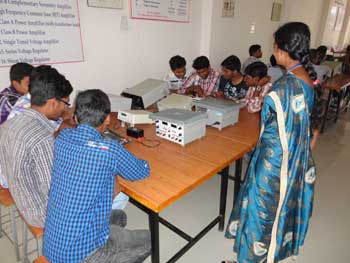 Computer Science & Engineering and Information Technology Laboratories
The Departments of Computer Science Engineering and Information Technology are known for cutting edge research and for imparting state of art education. The departments provide world class training and research and promote active industry-institute collaboration by identifying areas of interest and taking part in sponsored research projects and consultancy services.
C Programming Lab

IT Workshop Lab

Unix and Shell Programming Lab

Advanced Data Structures Lab

Object Oriented Programming Lab

Data Base Management

System Lab

Computer Networks Lab

Case Tools Lab

Operating Systems Lab

Compiler Design Lab

Network Programming Lab

Web Technologies Lab

Multimedia and Application

Development Lab

Graphics Laboratory: Department facility to train the students in Graphics and CAD related courses.

Information Laboratory: Department facility specially meant for IT students to provide advanced programming languages

Multimedia Laboratory: Department facility for IT students which caters multimedia Courses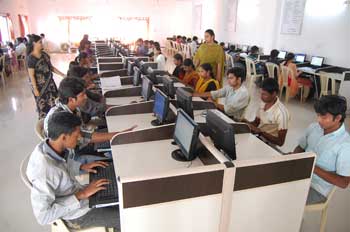 Electrical & Electronics Engineering Laboratories
Electrical Circuits & Simulation Lab

Electrical Machines Lab

Control Systems & Simulation Lab

Power Electronics & Simulation Lab

Electrical Measurements Lab

Electrical Technology Lab

Electrical & Electronics Lab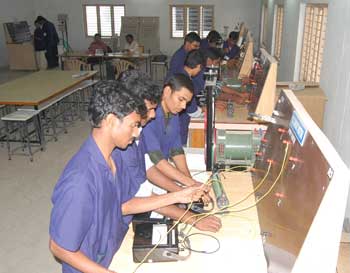 Civil Engineering Laboratory & Facilities
Strength of Materials

Survey Stores to conduct survey field work

Fluid Mechanics and Hydraulics Machinery

CAD Lab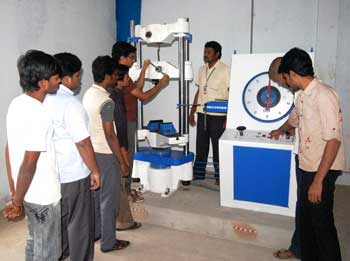 Department Of Basic Science & Humanities
Physics Lab

Chemistry Lab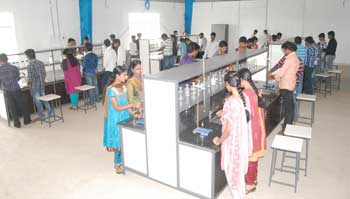 Central Library
The Central Library of Coastal Institute of Technology and Management is situated on the First Floor of the building. The library has a collection of volumes and subscription to technical journals with a spacious reading area. The library subscribes to several newspapers and magazines for casual reading. Further, the library offers reprographic, internet, video library facilities. The circulation system in the library is automated with the bar coded books and identity cards.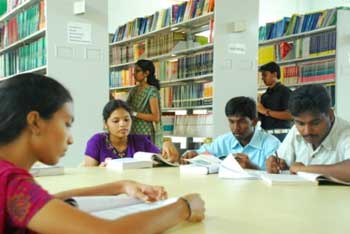 Central Workshop
The Central Workshop is located separately in a spacious area and all the facilities such as Smithy, Carpentry, Welding, Filing etc are conducted as a part of the practical learning.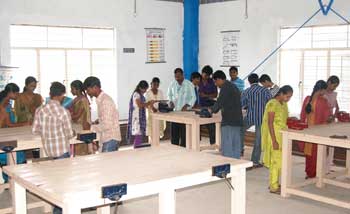 Department Of Physical Education
The Department of Physical Education over a period of time, has grown by leaps and bounds. Today it has the state of art facilities for playing many games and sports on the campus.
The institute encourages the students to participate in Inter-Collegiate, District and University tournaments.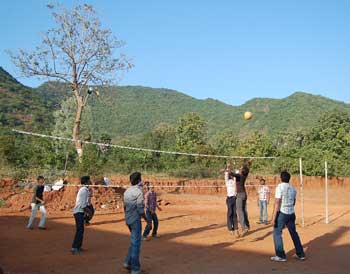 ---
Admissions Office
-
Narapam, Veerabhadrapuram (P),
Kothavalasa (M), Vizianagaram (Dist.),
Andhra Pradesh - 535183
Mob: 9930909988, 8790500355

Click Here